9 Ways to Celebrate Valentine's Day on a Budget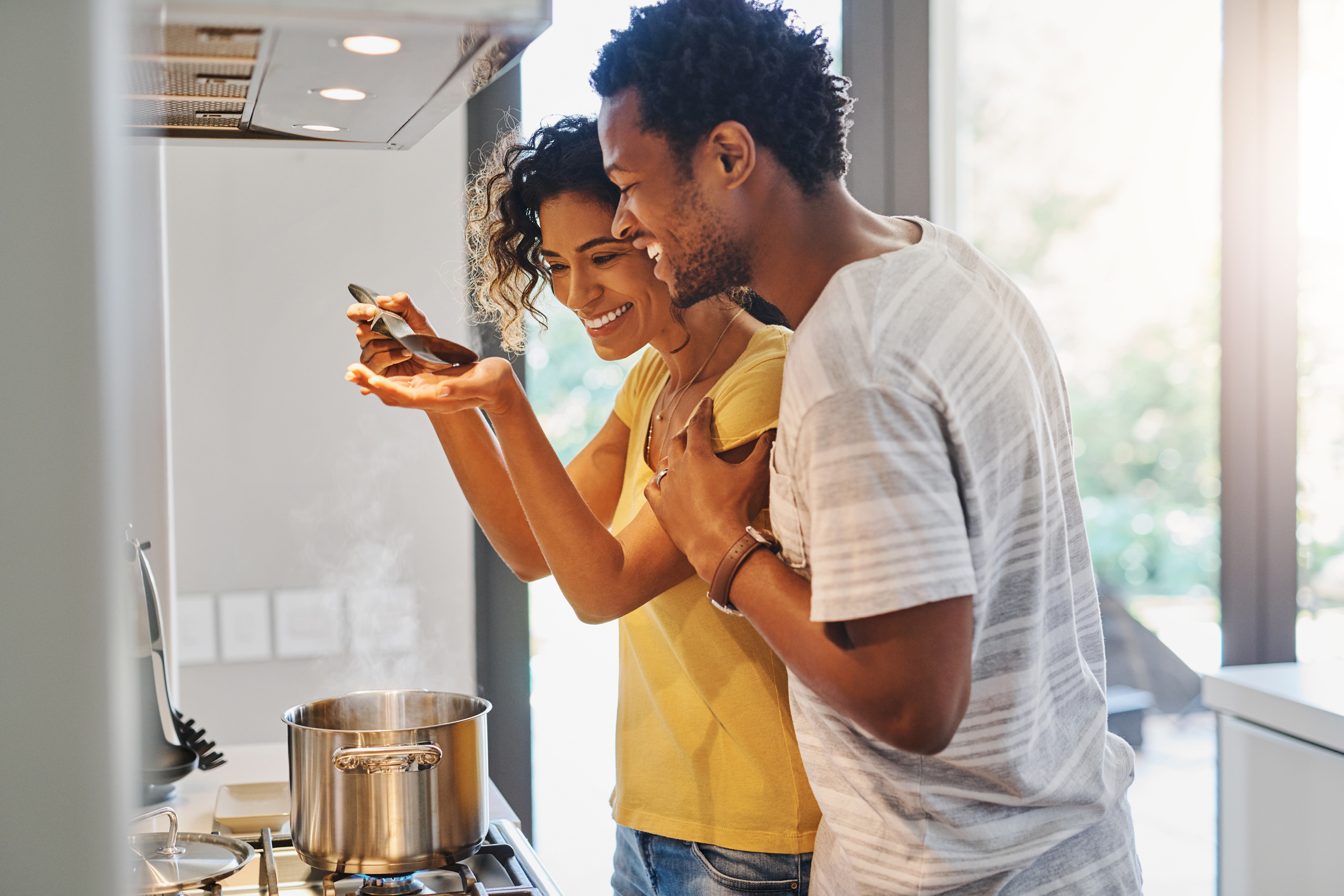 Remember when Valentine's Day was a simpler time and didn't involve lots of expensive, ornate gestures to show the ones we love how much we care about them?
If you ask us, a lot of pressure is put upon couples to celebrate Valentine's Day with a bang – and sometimes that can lead to a busted budget. If that's a concern for you, here are some creative and less expensive ways to show someone you care.
After all, just because you didn't spend a mint doesn't mean your love isn't there, right? From dinner in to buying your own flowers, there are plenty of ways to show your love and keep some money in your wallet.
1. Cook together
There are lots of food bloggers on the internet and many promote a lot of budget-friendly dinners you can cook yourself or with a loved one for Valentine's Day. Think burgers or grilled salmon, pasta, or a homemade cheese and meat board. There are many low-key and budget-friendly meals you can make on this special day. Open a bottle of wine (or a make a mocktail) and have fun!

2. Buy your own flowers
There's no need to pay exorbitant prices for flower delivery when fresh flowers can be found in so many grocery stores. Lots of chains even have a florist working who can guide you to the best flower fit for your significant other. If you still love the idea of a flower delivery, deliver it yourself or have a friend or family member deliver it for you.
Indoor plants make awesome gifts that you can enjoy year-round, too. Plus, they come in lots of fun, colorful pots that are sure to go with any décor and space.

3. Experiment with arts and crafts
Why not show someone you love them with a homemade card like you did back when you were a kid? Sure, it may sound cheesy, but what recipient wouldn't enjoy all the extra love you put into making a homemade card? Add a poem or special message for bonus points!

4. Go play!
Even if it's cold where you live, the parks and outdoor playgrounds are still free – and fun! When's the last time you bundled up and hit the park like a kid? Find some shelter, pack a picnic lunch, go for a hike – it's all free, and can be very romantic!

5. Donate acts of service
If your Valentine hates doing laundry, gardening, grocery shopping, mowing the lawn, or any other chore, then consider doing it for them as an act of service. Doing chores or running errands for someone makes a great Valentine's gift! Who doesn't like a day off now and then from the mundane?

6. Scavenger hunt
Make a simple (or elaborate) scavenger hunt leading your Valentine to a romantic dinner, flowers, or another low-key treat. Half the fun is creating the hunt and the other half is watching your partner try to figure it out. Go the extra mile and make the clues rhyme.

7. Have a movie night
Did you know you can still check out movies from the library? That's right, you can put them on hold and pick them up just in time for a romantic Valentine's Day movie marathon. Add this to your cooking date night in and you've got yourself one heck of a holiday.

8. Exercise together
You don't have to train for a half marathon, simply taking a walk and talking is a great way to connect and get those endorphins flowing. Or ride your bikes to a new part of town and try a new ice cream shop.

9. Visit a museum
Many major cities have free museums. Check ahead of time to see which ones in your area are free or search for discount coupons. Make a day with your Valentine and learn about art, history, science, and more.
Looking for more ways to save money for Valentine's Day or all year round? Check out our Finance Academy. It's a very useful resource for learning more about managing your finances.