Pocket360®: Easy to Enroll, Easy to Manage!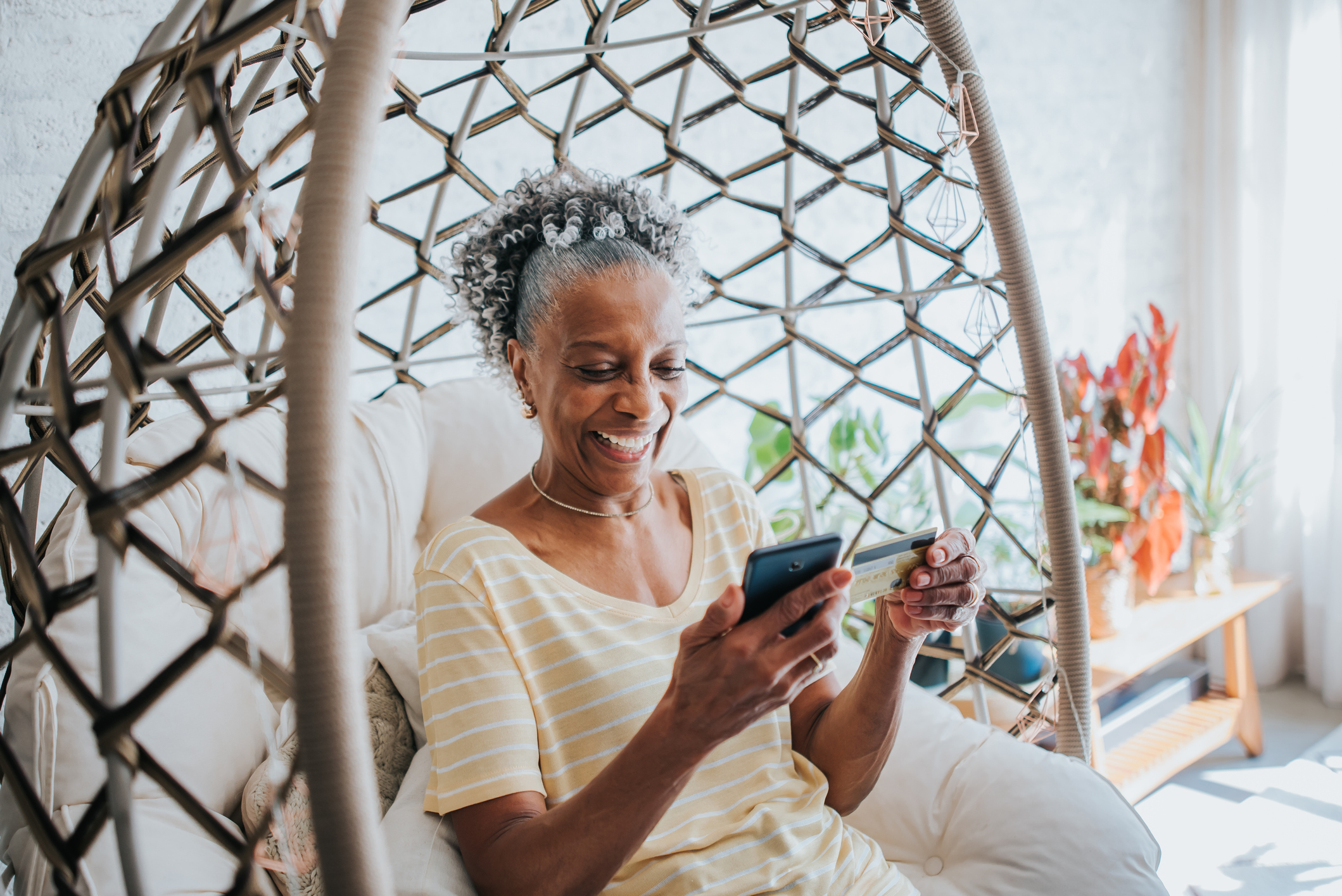 Managing your account just got easier with Pocket360® from Xact®. Also referred to as P360®, this new online account management tool allows you to take control with simple, secure, anytime access to your account. Plus, with P360®, you'll also be able to make payments and have access to cash-back rewards.
How to Enroll
Both current customers with active loans and former customers are eligible for P360®.
To begin, visit Pocket360® at Xact®. Make sure you have the following information and tools on hand:
The email you used when you became a customer
Your cell phone, and a tablet or computer (if you don't have a smart phone)
Your social security number
You will be prompted to enter identification information. Your user ID will be your email address and you'll be asked to create your own password. Once you've enrolled, you can login anytime by visiting pocket360.com. Be sure to write down your password and store it securely so that you can log back into P360® when you're ready. (Note: P360® is user-friendly, but if you have any questions, you can always call us at 800-316-4220.)
If you already have an account, you can click "login" to start exploring Pocket360®. Because Xact® takes your personal identity seriously, you'll be sent a numeric code as a text message to your phone or as an email to your address on file. Once you've received your numeric code, enter it and click "verify code" to continue. (This is the last step in the enrollment process.)
P360® Benefits
Pocket360® gives you the convenience you need to stay on track, and so much more. Here's what you get with Pocket360®:
View Loan History: Pocket360® offers a complete overview of your account. If you have an open loan, you can see your loan details and payment due date. If you're a returning customer, you can see your loan history and past loan details.
Make Payments: Xact® offers multiple options for customers to make fee-free payments and Pocket360® is another avenue. Pocket360® allows customers to make secure, no-fee debit card payments. It's quick and easy and saves you a visit to the store.
Earn cashback rewards: Once you create a P360® account, you will have access to a cash back rewards program called PocketPerks®. You'll also need to enroll for PocketPerks® and link a debit card to receive cash back. Again, the process is safe and simple, and you'll love the sweet rewards!
If you haven't already, login now to get your debit card set-up so you can start earning cash back!
PocketPerks®
Let's talk a bit more about PocketPerks®, the program where you can earn cash back on everyday spending.
PocketPerks® has thousands of participating merchants such as Door Dash, Target, Staples, CVS Pharmacy, Home Depot, and more! Once you connect your debit card to your PocketPerks® account, you can start earning cash back rewards.
And here's the best part – you don't need to have an active loan to get cash back rewards. Once you've enrolled in Pocket360® and PocketPerks®, you're in, and you get the perks! Here's how it works:
If you plan on shopping, either online or in a store, login to P360® and go to PocketPerks®.
Find the retailer or merchant that you want to shop with and activate the reward. Each merchant offers different rewards. For example, Walgreen's might offer 2% cash back if you shop online, and the Home Depot may offer 5% cash back if you shop in-store. (Note: It's important to remember you need to activate the offer before you go shopping to receive cash back on your purchase.)
Use the debit card you have linked to your account when you shop, either online or in-store.
That's it! Once you've accumulated at least $10.00 in rewards, you can expect to have the cash credited to your debit card on a monthly basis. How sweet is that?
Easy account management and cash back rewards are just the beginning for Pocket360®. Expect more functionality and broader benefits to come.
We're committed to providing first-class customer service and financial solutions because our customers deserve it. We believe in the direction you want to go, and Pocket360® is another we can help you keep moving forward!