9 Moneymaking Apps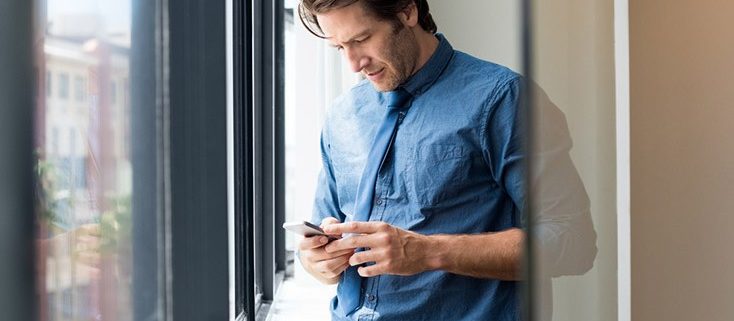 If you're looking to make a bit of extra money to put toward bills or shopping expenses, use your phone to your advantage. There are several moneymaking apps based on services like delivery and survey participation. Here are nine ways to use your free time and your phone to improve your personal finances.
1. Amazon Flex
If you have a mid-sized sedan and a smartphone, you can earn at least $18 per hour delivering packages for Amazon. All you need to do is download the app to your phone and reserve a block of time, and you'll be on your way to being a delivery person. Amazon claims that you can make up to $25 per hour with Amazon Flex. Since you can set your own schedule, you'll work only when you want to. This is a great side hustle to earn some spare shopping money, or you can make the job something you do more regularly.
2. i-Say Mobile
Join the millions of people who get paid to take surveys. You can even earn money on the go when you have a few minutes here and there to give your opinions. Every time you complete a survey, i-Say Mobile awards you points. Users then have a wide variety of choices to spend their points, including gift cards from Amazon, iTunes and a number of retailers. You can even redeem your points for PayPal cash. i-Say Mobile gives you a significant amount of points for a completed survey, allowing you to turn your phone into a moneymaking device.
3. Receipt Hog
Having a phone allows you to get paid for countless tasks that you would do anyway. One of these is shopping. Receipt Hog literally pays you to shop by giving you money for each receipt. Any purchase at any store qualifies for points from Receipt Hog. It may not seem like a lot of money at first, but it can add up quickly if you shop often. Getting paid for shopping can lead to even more shopping because you can redeem Receipt Hog points for Amazon gift cards or convert them to PayPal cash.
4. SlideJoy
It does not get any easier than SlideJoy for earning money on your phone. Instead of having a picture on your phone's lock screen, you would install SlideJoy. The app will show you advertisements on your phone's lock screen. Every time you go to unlock your phone, you are earning money. SlideJoy makes it easy to access your phone, and you can even learn about great deals when you go to unlock your screen. At the same time, you're earning money to spend on those great deals.
5. InboxDollars
You start earning with InboxDollars the moment that you sign up with them. Just for starting your account, they'll give you $5. It's easy to earn money after that as they pay you for watching brand-sponsored videos and taking surveys. InboxDollars will even pay you for visiting certain websites or playing video games. With a phone in your hand, you can make money for your everyday online activities. InboxDollars has paid nearly $60 million to date in cash rewards, and you can claim yours by downloading the app and signing up for an account.
6. Swagbucks
This is one of the most well-known apps out there in the survey and online shopping space. The free gift cards that you can get from Amazon and Walmart could go a long way toward covering shopping expenses. Plus, you get free points when you shop at thousands of online retailers. You can even earn points for using Swagbucks to surf the web. Swagbucks has so many ways to make money that your smartphone could work for you the entire day.
7. iPoll
The name of the game here is iPoll Currency. You use your phone to earn it by answering questions about the products and services that are a part of your life. Once you earn enough iPoll Currency, you can redeem them for free gift cards or even PayPal cash. The distinct thing about iPoll is that you can even test prototype products and undertake local missions. This makes it more than just your typical survey app. You can earn at your own pace, on your own time, as much or little as you want.
8. Mobee
You need to shop in your area anyway, so you may as well get paid to do it. Mobee pays you to become a mystery shopper. All you need to do is go to the store and answer a brief survey afterward about your experience. Mobee will send you on missions based on your location. You can go on the app and select from one of a number of available trips. Mobee gives you points that you can trade in for cash, prizes or gift cards. If you like to shop, Mobee is a fun way to make money.
9. Declutter
This app does exactly what its name implies. Not only can you use your smartphone to get rid of extra stuff in your home that you no longer need, but you can make money for it, too. All you need to do is scan the barcodes of your unwanted items and Declutter will make you an immediate offer, and they pay in cash. Just accept the offer, and pack and ship your items. Declutter will pay you the very next day. You can clean up your home and get some pocket money at the same time.

Put your free time to good use, even if it is just a few minutes at a time. These apps can help you earn a little more on your own time frame.