10 Ways to Save on Gift Giving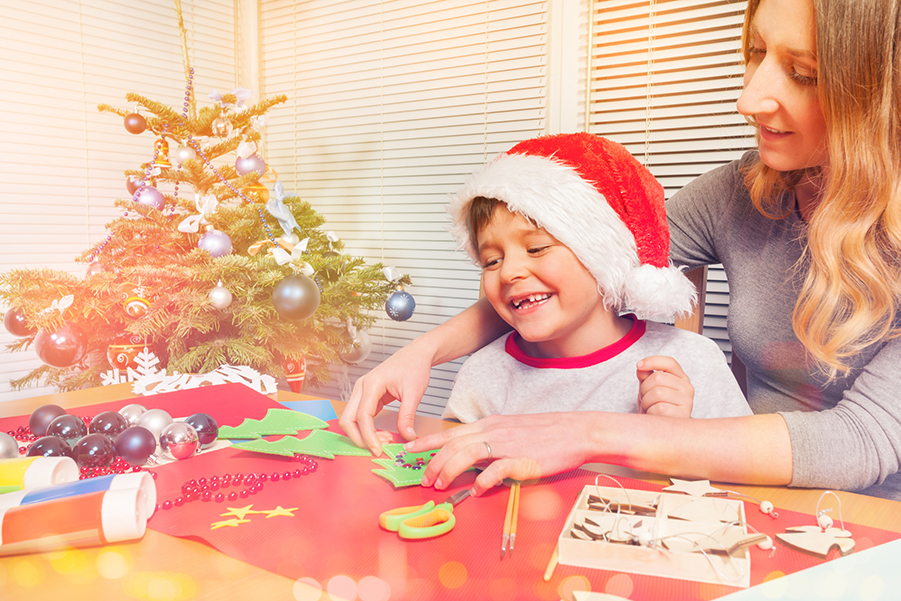 Being short on funds doesn't mean you have to sit out on holiday shopping altogether. With ideas like the following, you can spare your finances, enjoy the giving spirit of the season and provide your friends and family gifts they'll appreciate.
1. Make it yourself.
If you're creative, make something! Bake cookies (maybe even a "cookie of the month" gift, which spreads the giving and the cost across the year). Make jewelry. Knit winter caps or scarves. Create an ornament. Take a photo of your kids or a beautiful nature scene – and frame it in a handcrafted frame or unique frame you find at a thrift store.
2. Give your time.
Are you skilled at home repair or decorating and know a family member or friend on your gift list who would appreciate a helping hand? Watch a friend's child for a date night or care for a family members' pets – or give a certificate good for a special home-cooked dinner.
3. Focus on family time and traditions.
Gifts often take a back seat to simply enjoying family time around the holidays. Put more of the focus on making and enjoying traditions, such as Christmas caroling, cookie baking and decorating, watching holiday movies or sledding. You can still give small gifts, but put the emphasis on enjoying time together.
4. Experiences instead of things.
Instead of buying stuff that may quickly be forgotten, concentrate on gifts that make memories, like a family membership to the zoo.
5. Shop yard sales or thrift stores.
You might be surprised at the barely or never used (still in its original packaging) items you can find. These could have been gifts someone else didn't want. But if they match the interests or taste of someone on your list – why not?
6. Regift.
You've more than likely received a gift that is not you at all. And it's just sitting around your house, unused. If it's something you think someone on your list would like, you could regift it. But make sure the recipient doesn't run in the same circles as the original giver!
7. Focus on the kids.
When your family gets big, buying gifts for everyone can be a hardship. If that's the case, reach an agreement that only the kids receive gifts.
Through this program, you can receive an Amazon gift card in exchange for eligible used items such as video games, books, DVDs, Kindles, electronics and more. You use the gift card to buy gifts, and shipping is free.
9. The envelope system.
To prevent overspending on gifts, leave credit and debit cards at home when you go shopping. Instead, bring envelopes marked with each gift recipient's name and packed with the cash you've budgeted for their gift.
10. Secret Santa gift exchange.
Rather than buying gifts for all of your friends or family members, draw one person's name and be that person's secret Santa.
How do you save on holiday gift giving? Tell us on our Facebook page.